//
Wednesday, December 31, 2014 08:57AM
PICO RIVERA, Calif. (KABC) —
About 30 people were displaced after an apartment building in Pico Rivera partially collapsed Tuesday night.
The Whittier Manor in the 8500 block of East Whittier Boulevard had its balcony and walkway between the first and second floors partially collapse. Several residents were evacuated and 10 units were red-tagged.
No injuries were reported. The cause of the collapse was not immediately unknown.
//
The AMERICAN RED CROSS is helping with shelter relief, and a gofundme has been set up to help the families affected by this incident.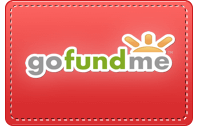 PLEASE REBLOG!
From around the web
---
by